Daryll Swager
,

15 April 2019
Weather patterns and trends have always peaked my interest. Although, this year's seasonal changes and extreme weather seem more unpredictable than ever.
For example...
My parents live in the middle of Sierra Nevada, and have gotten several feet of snow three times this winter
The California drought map indicates that California is free of drought conditions statewide, for the first time since late 2011
A number of icy cold polar vortexes have gripped the nation with record low temperatures
Some freezing temperatures in the Charlotte, NC area have been followed up by 70+ degree weather - the very next day
These extreme weather fluctuations are not only overwhelming, but make it difficult to predict what will happen next. Similarly, the same struggles are present in cybersecurity today...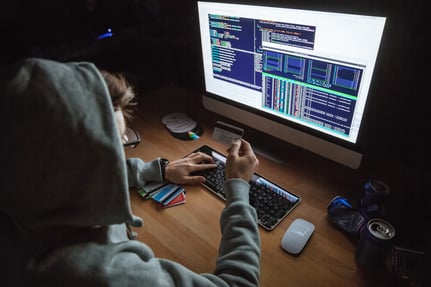 Attackers are becoming smarter, sneakier, and better at cloaking
their activities with
proxy URLs and SSL
than ever before.
As a result, small and medium businesses (SMBs) are being heavily targeted by cybercriminals that believe they have less budget for security, and weaker protection than larger enterprises.
At Avast Business, our approach is to provide an affordable cloud-based solution with multiple layers of security to keep these SMBs safe from unpredictable attackers.
We have a number of resources available to help you, including security assessments, educational blogs, infographics, and more. All are designed to help you steer clear of the digital downpour. Take a look around our website to see what we have to offer.
But nothing beats trying it in the lab for yourself. That's why we're offering...
A free 30 day trial of our CloudCare layered security platform!
After signing up, we will:
Contact you quickly to start the trial process within 24 hours
Set you up with a limited-time, fully-featured trial at your earliest convenience
Help you deploy and configure the trial so you can make the most out of it
Evaluate and make sure the CloudCare platform is a good fit for your business, rather than try to sell you something you can't use
Follow up, gather feedback, and answer any questions you have (technical or feature related) during the trial period
Convert you quickly to your production environment if you love CloudCare as much as we think you will